1. Open the access e-mail
Once the purchase has been completed, the access information will be sent to your email. Please look for this email:

Note: Make sure to also check your spam/promotions folder. If you still can not find it please contact our support at support@freyacourses.reamaze.com, our support staff would be happy to assist you.
2. Click the link to set your new password and login to your account
In the email there is a username and a direct link to set your new password. Please click on the access link to set your password.
3. Login
Paste in your username and password then click the "Log in" button.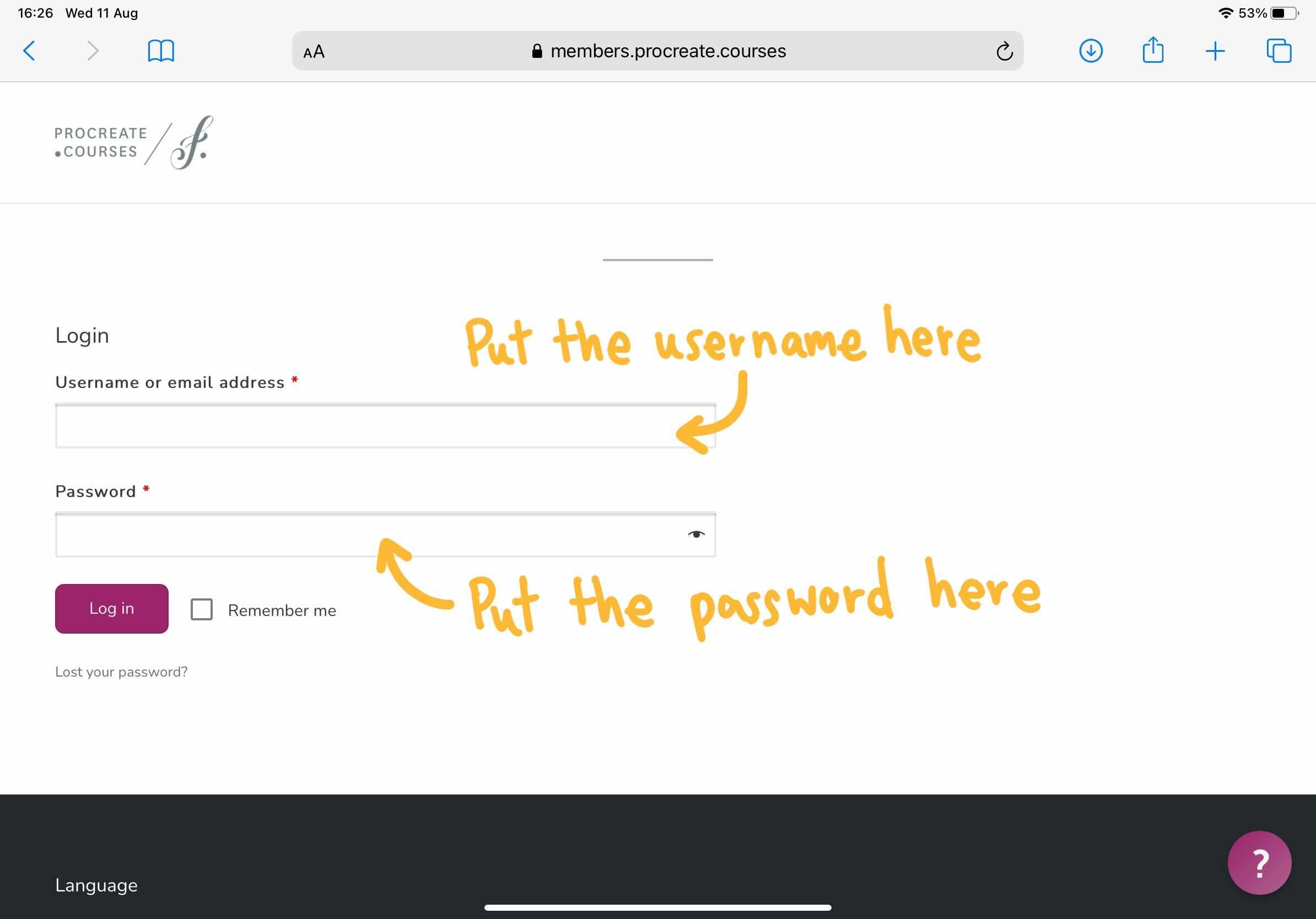 4. Download the brushes
You are successfully logged in and you will see your purchased brushes listed here. Click on the ones you wish to download. They will always be available here in the updated versions.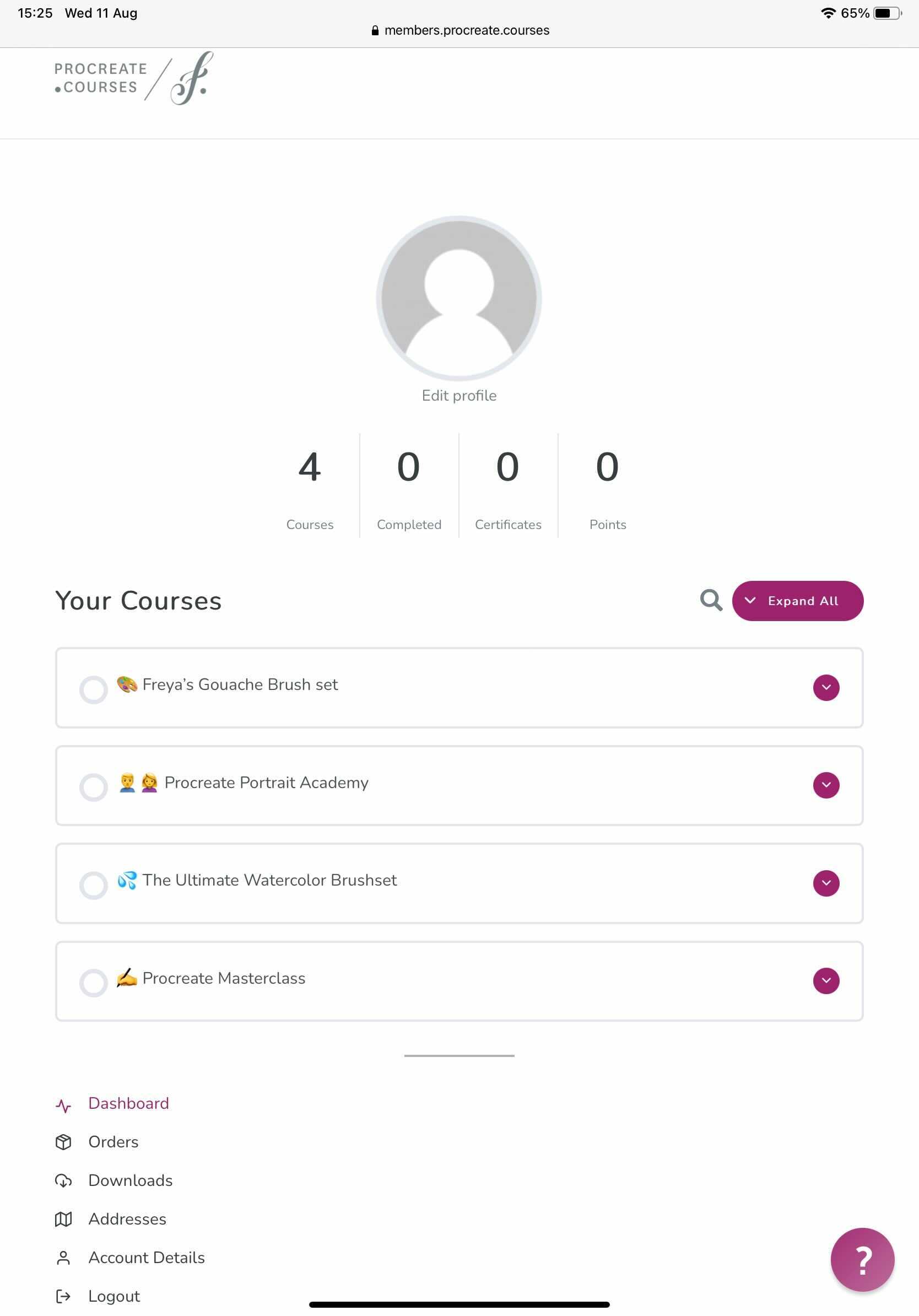 Once you are logged in to our course website, please go to the "Download the Brush set here!" lesson.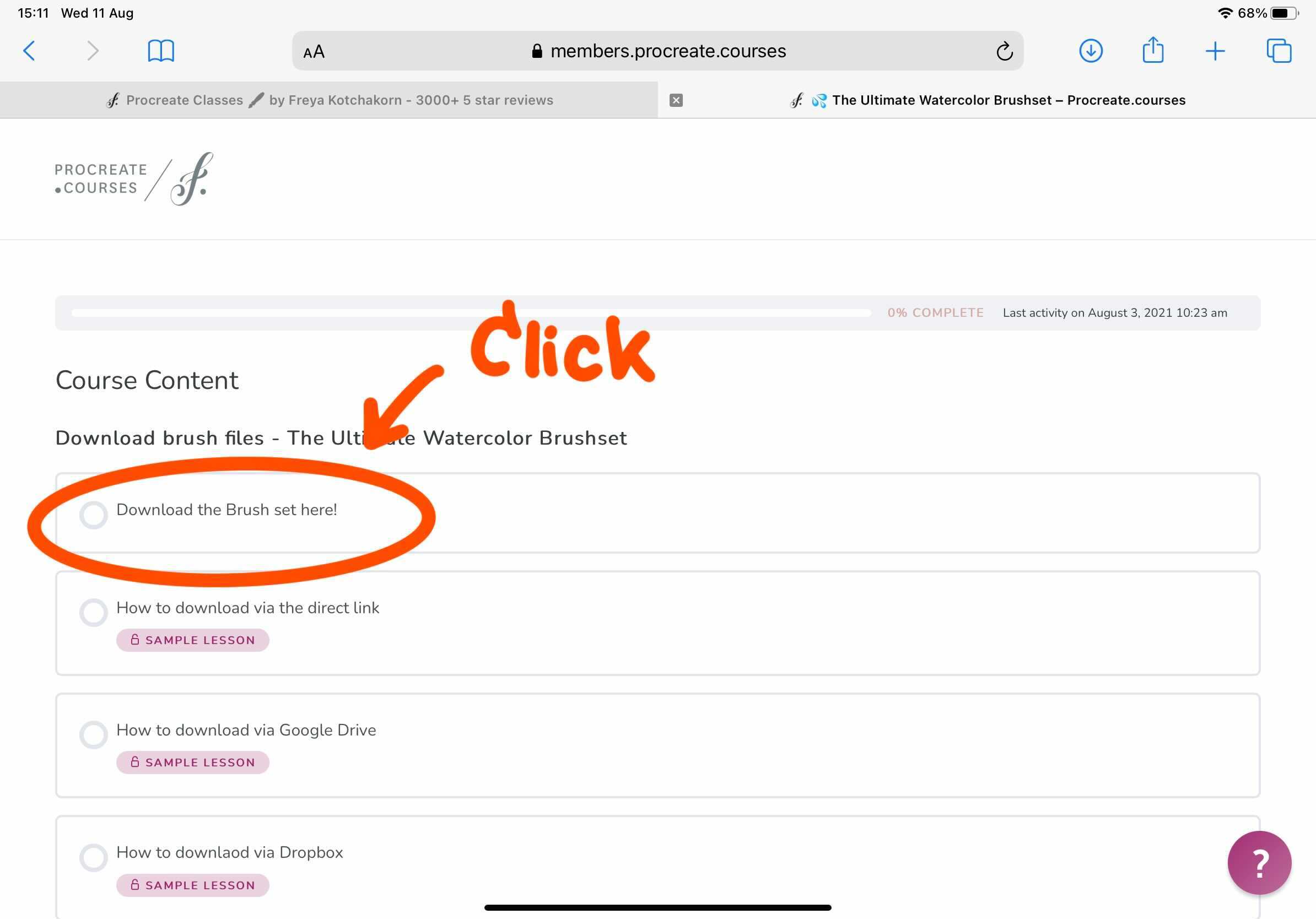 Click on the Download all files: Direct download button.




Click on Download and wait for it to download.
5. Open in "Files" app
Open "Files" app on your iPad. (It is a blue folder icon as the image below). If you cannot find it, search your iPad for "Files" app.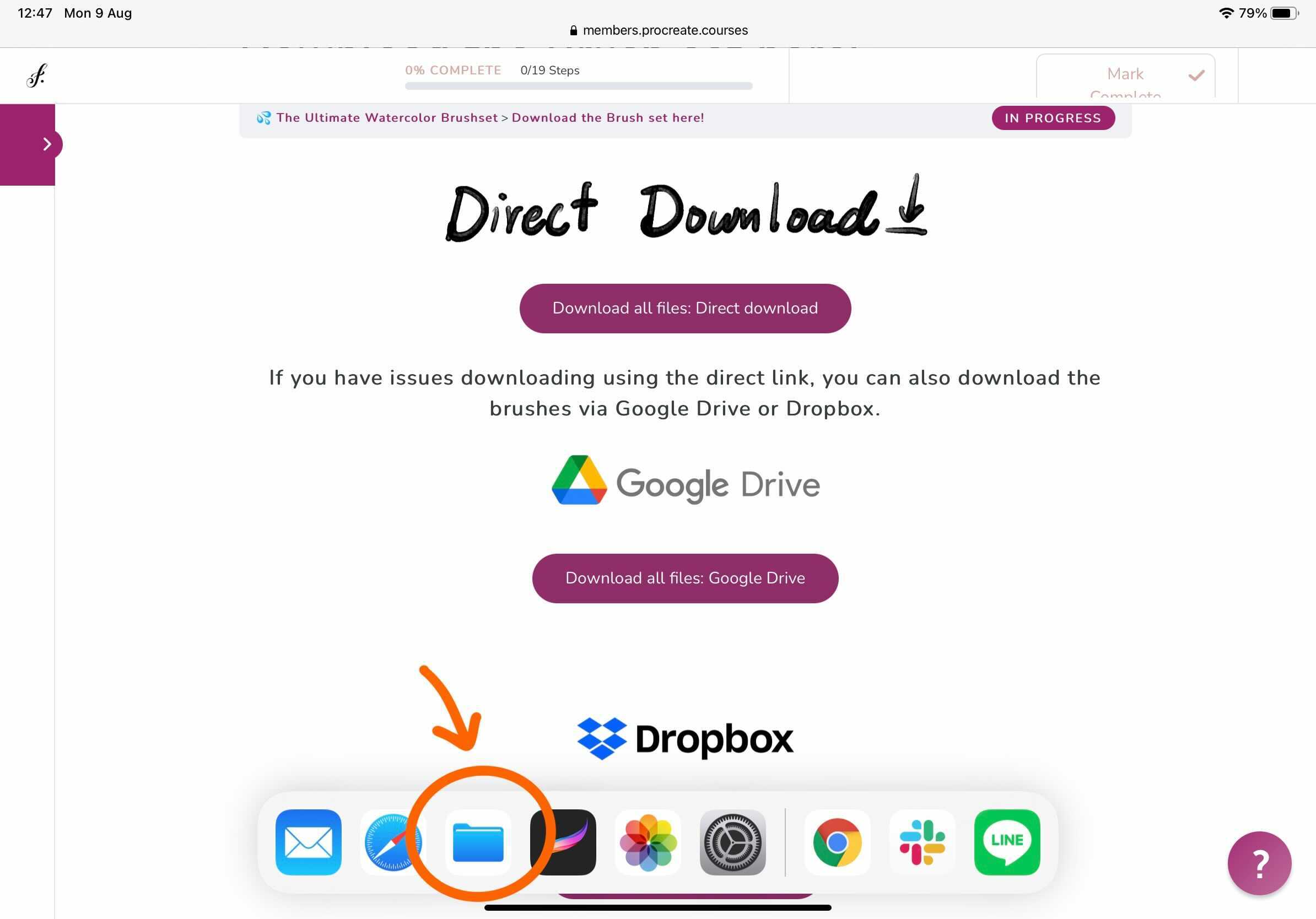 6. Unzip the file by clicking on it
At the Download section, you will see the downloaded file here, click on it to unzip it.
7. Open the folder that appears after unzip
8. Click on the .brushset files to import them to the Procreate App
Please note that you can only import one file at a time, so please import all of them separately so you will get all the Brushes grouped and organized.
9. You can now find the brush set on the Brush Library in Procreate!